We at Coastal Inns always love getting testimonials and letters of thanks from our clientele.
Please free to fill out the form below completely to submit a testimonial to us. You can even add a photo of yourself.
All testimonials are review and validated before being posted on our website.
Our second home
When in Dieppe, Coastal Inn is our second home.  Hospitality at it's best!
Dr. Ken & Aurea Nickerson
Bon Acceuil et Service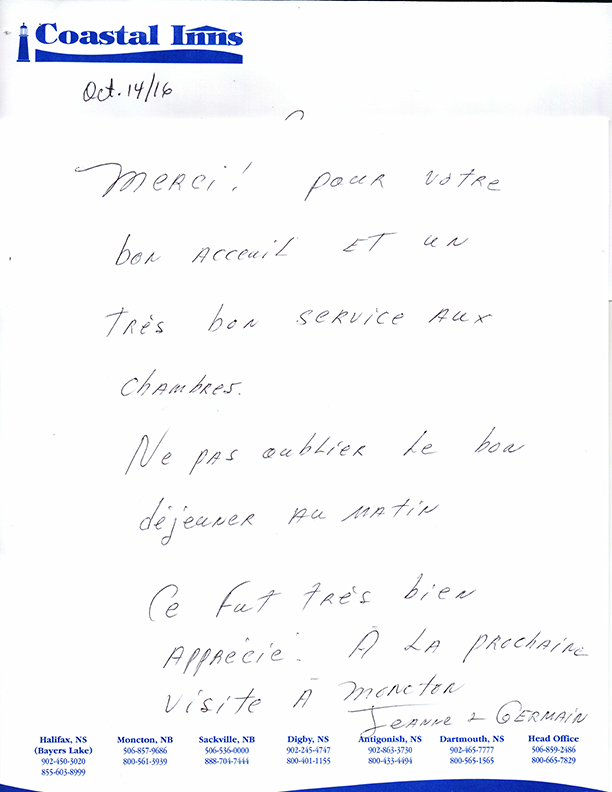 Merci! pour votre bon acceuil et un tres bon service aux chambres.
Ne pas oublier le bon dejeunier au matin.
Ce fut tres bien apprecie.
A la prochaine visite a Moncton
Jeanne & Germain
Coastal Inn Moncton Testimonial