Book Direct
Every day we are barraged with non-stop commercials and ads about booking sites that offer the best deals. But are they really? We believe in going to the source, and booking local. Even in the off-chance that they give you a better deal financially, the perks of dealing local far outweigh those savings. And for Coastal Inns, booking directly truly means you'll be speaking to someone at the hotel you want to stay at. Your call won't be routed to an offsite reservation office or contact center, we answer the phones ourselves and we will always treat you as a valued guest.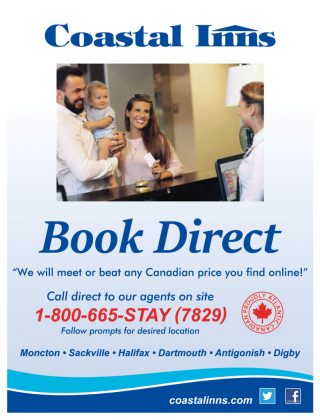 Better deals? 
A lot of third party booking sites say they offer the best prices, but usually, their prices are the same as booking directly. And that's because they are offering the best prices, not the lowest prices. When you book directly with your hotel, you gain the advantages of loyalty programs and best rate guarantees both of which can bring your rate well below what any third party site is offering. 
Flexible Terms & Conditions
When you book with a third-party travel site, you are technically their guest until you arrive at the hotel. You are subject to their terms and conditions, and any questions or concerns that you have about your booking before you check in all have to be directed to that company. When you book direct, you can always come back to us for anything you need from when you book until you check out. 
Where'd my reservation go? 
We're not saying it always happens, but we are saying it's been known to happen. When booking with a third-party travel site, they have to send your booking information to the hotel. Sometimes that doesn't happen, or the information gets lost in transit. When you book direct, there's no chance of your reservation getting lost. You book with us, you stay with us.